A friend in college once said
"3 things will always be funny: farts, afros and dogs fucking."
It stuck with me. And i hold it as a welcome constant in a world of constant change.
Though, just talking with someone today, we decided we might exchange monkeys for afros?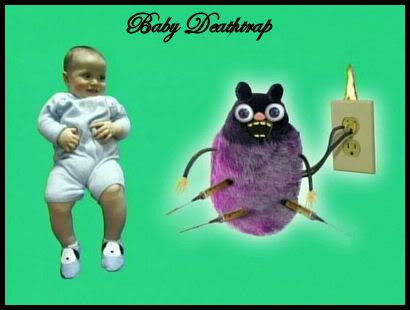 Regardless,
Common Sense Media doesn't think ANY of these things are funny, and therefore really REALLY hates Squidbillies.
This is rich, rich stuff.
hilarious.
and honestly, I'm glad to be a part of this negative shit-storm of a 'review.'
I think something's being done right.