Pit Bulls...
Are the Dobermanns of the new millenium.
it occurred to me while watching No Country for Old Men that dobermanns used to always be used in movies and tv shows as the watch dogs, attack dogs, barking and growling through fences and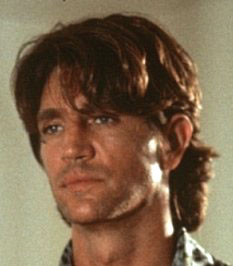 at intruders. Usually at someone like Eric Roberts or Emmett Walsh.
you don't see
dobermanns as much anymore.
or eric roberts.
emmett walsh has stood the test of time, though.