Homestar Runner's Matt Chapman at Doug Dank!!
Whaaa?
Yes.
Him!
Everybody! Everbody!
It's highly unlikely you don't know about
The Brothers Chaps
and their awesome website and characters and cartoons and games and merch, but if you don't, the best tutorial is a trip through the site itself.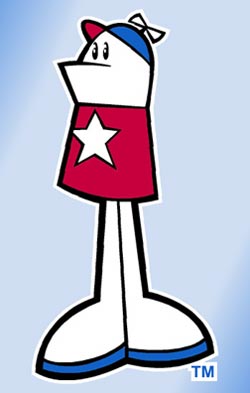 HOMESTAR RUNNER.
He has great stories.
He's very talented.
And i think i heard last week that there will be some merchandise GIVEaways.
Plus some great long-form improv that just keeps getting better.
All of this for $5?
no.
YES!
Wednesday night.
10pm.
Push Push Theater
DOUG DANK!