Good ole-fashioned talent show, for the Atlanta Rollergirls!!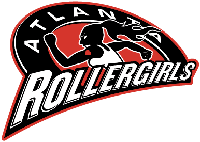 Sign up for a TALENT SHOW fundraiser on May 3 at the
EARL!
SHOW OFF your unusual or interesting talents to help support the
Atlanta Rollergirls Travel Team!
WIN more than $1000 in prizes from 13 Roses, Adult Swim, Brewhouse Cafe, BTB Fitness, Criminal Records, East Atlanta Tattoo, Holy Mother Tattoo, Interscope Records, Memorial Tattoo, Outback Bikes, Spoiled Rotten Pets, Sports Chiropractic and Massage, Sweet Grass, Workhorse Printery
CELEBRITY JUDGES: Mary Kraft (voice of Krystal on the Squidbillies), Lucky Yates, and SuperFan John P.
TALENTED?
ENTRY FEE: $20 for single performer, or $15/person for groups of 4 or more.
DEADLINE is April 26.
(21+ only!)
REGISTER today:
www. atlantarollergirls. com/TALENTSHOW
LIKE TO WATCH?
$5 at door for spectators
**Please Note**
TALENT SHOW START TIME: depends on how many people sign up, so register NOW!
AFTERPARTY WITH THE TALENTED WINNERS!
begins at 9:30pm
with bands
Light Pupil Dilate
Foxfire
Tiger!Tiger!
$7 cover (free to Talent Show participants and only $2 for TS spectators with your wristband)