Everybody, Everybody, Everybody, Everybody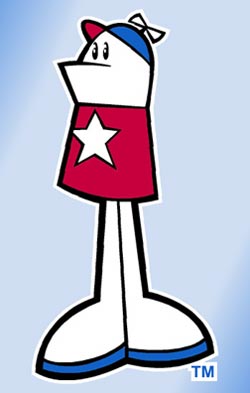 to the limit!
Matt Chapman, co-creator of the, i'll go ahead and say WILDLY popular
Homestar Runner
(if you don't know, you better go axe somebod-ay), will be the guest monologist for
The Doug Dank Project
this Wednesday night at
Push Push Theatre in Decatur.

This is Matt's second time as monologist, but this time all of the proceeds from the show will go towards the charity of Matt's choice--which is
The Southeastern Brain Tumor Foundation.
This month, tickets are $10. Still a bargain. Seriously.
As always, there will be beer and snacks, which will include cookies. and popcorn. and other things.
10 pm!
Wednesday night!
Please pass this info along or feel free to link to this page.
If you're looking for a shortcut to coolville, this is it.
~~~~~~~~Next week, Carol Mitchell (great actress and director here in Atlanta) will be the monologist, raising money for
Hosea Williams' "Feed The Hungry"
Even if you can't make it to this show (or even if you can!) please consider giving at their website to help feed Thanksgiving dinner to the homeless of Atlanta. I did!~~~~~~~~~~~